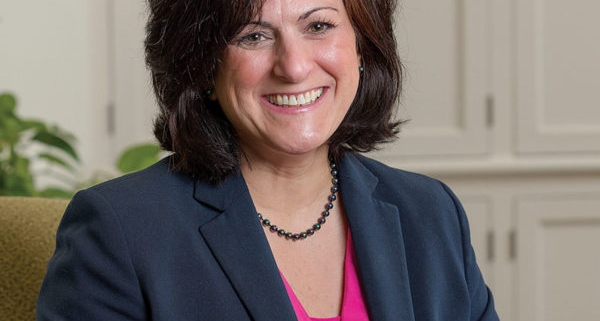 A Celebration of Service
Good Neighbor Health Clinics Announces Board Retirements, New Appointments
Good Neighbor Health Clinics is pleased to announce appointments to its board as well as thank retiring trustees.
"Volunteer board leaders are critical to achieving our mission and the continued growth of the Good Neighbor Health Clinic," said Dana Michalovic, Executive Director. "They are part of our legacy and we are grateful for their service and commitment to our patients."
She went on to say Patricia Monahan, Vice President of Commercial Lending at Mascoma Bank and David Nierenberg, MD from Dartmouth-Hitchcock Medical Center and Geisel School of Medicine have joined the board
Ms. Monahan joined Mascoma Bank in 2016 as Vice President and brings almost 20 years of commercial banking experience that covers a broad spectrum of banking. As a Commercial Loan Officer at Mascoma Bank, she serves the Upper Valley area and the Littleton area communities. Her primary responsibilities are in commercial and municipal lending, specifically working with small businesses, middle market size businesses, municipalities, community development organizations and not-for-profit agencies.
A graduate of Northeastern University with a BS in Finance / Management, her career has included positions with IBM, Gillette, BankBoston and Ledyard National Bank. Ms. Monahan has been in banking for most of her professional life, but also spent time as a stay-at-home mom and working in education when her children were young. Over the years, she has been involved in Rotary International, and held board positions for chambers of commerce and human service agencies. Her most recent involvement is with The Family Place located in Norwich, Vermont where she serves as Treasurer on the Board of Directors. She strives to be a force for good in her local communities and be a positive change in how she conducts life.
Dr. Nierenberg served as Section Chief in Clinical Pharmacology and Toxicology at DHMC for 40 years, and also as the Senior Associate Dean for Medical Education at Dartmouth Medical School. After attending Harvard Medical School, he performed his internship and residency in internal medicine at the Beth Israel Hospital in Boston, and completed a two-year cl fellowship in clinical pharmacology and toxicology at the University of California, San Francisco.
In 1981 he joined the faculty at Dartmouth Medical School and the Hitchcock Clinic, and established a new Division of Clinical Pharmacology. Since stepping down as the Senior Associate Dean for Medical Education in June 2012, Dr. Nierenberg has continued to see patients with medication-related or toxin-related problems, and continues to enjoy teaching and mentoring medical students and residents. He has also enjoyed working as a volunteer internist at Good Neighbor, and serving as Clinic Co-Medical Director.
Ms. Michalovic added that Jake Blum, retired Co-Owner of Systems Plus Computers, Donald Kollisch, MD- Veteran's Medical Center and Trina Tatro-Business Operations Specialist-Codametrix, are retiring from the board.
"We're thrilled to welcome Patricia and Dr. Nierenberg aboard and thank Jake, Dr. Kollisch and Trina for their dedication and service to Good Neighbor," stated Ms. Michalovic.
https://goodneighborhealthclinic.org/wp-content/uploads/2023/01/pMonahan-800px-600x600-1.jpg
600
600
Christopher Dugan
https://goodneighborhealthclinic.org/wp-content/uploads/2023/02/goodneighborhealthclinics-1-1-1030x179.png
Christopher Dugan
2022-06-10 00:02:00
2023-02-23 20:31:15
A Celebration of Service
Good Neighbor Health Clinics Announces Board Retirements, New Appointments